Di seguito le testimonianze sindoniche presenti nella Valle d'Ala, raggiungibili sia in auto che attraverso il sentiero escursionistico organizzato ad hoc.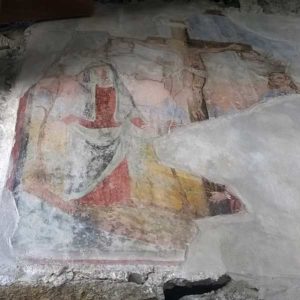 Balme
Casa-forte Ruciass. Deposizione e Sudario della Veronica. Cappella della Sindone, visibile dall'esterno una parete affrescata con San Giorgio a cavallo che uccide il drago.
Middle Ages castle Ruciass. Deposition and Veil of Veronica. Holy Shroud chapel, San Giorgio on a horse killing a dragon is still visible on an external wall.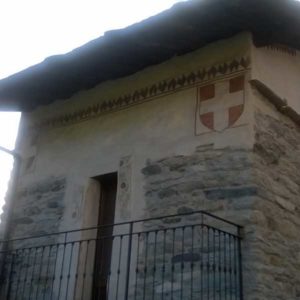 Ala di Stura
La torre del dazio è di inizio 1500, riporta gli stemmi di casa Savoia, indice di passaggio obbligato.
Built at the beginning of the Sixteenth century, the tower of the exercise duty still has very visible symbols and decorations of the Savoia family. The connecting route between la Moriana with the Valli di Lanzo, through Val d'Ala, in the past centuries, entailed the payment of a tax on the transport of goods.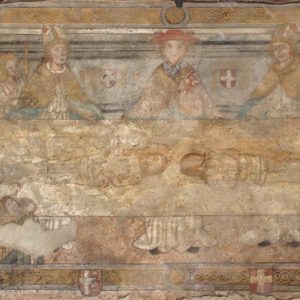 Voragno-Ceres
Affresco "alla Savoia" con il Legato Pontificio cardinale di Gorrevod, i Duchi di Savoia e gli stemmi, uno Savoia ed uno partito Savoia-Portogallo. Prima metà 1500.
Fresco in Savoia style with the symbol made of details coming from both Savoia and Portuguese families. It was painted in 1500.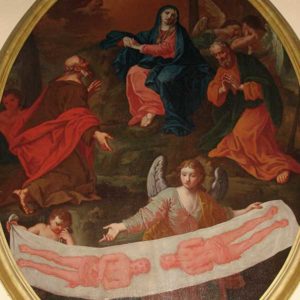 Mezzenile
Parrocchia di San Martino. Tela sindonica, opera di un allievo di Claudio Francesco Beaumont, XVIII sec.
The painting, by a student of Claudio Francesco Beaumont, dated in the XVIII century.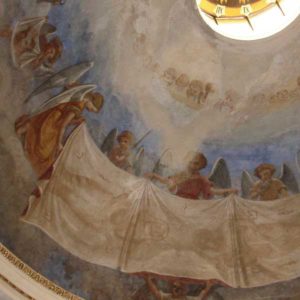 Lanzo
Parrocchia di San Pietro in Vincoli. Affresco del XIX secolo: Sindone e Velo della Veronica, simili a quelli di Cumiana e Vicoforte (Mondovì). Ricordano il trasferimento della Sindone a Genova nel 1706.
Church of san Pietro in vincoli. The fresco is from the XIX century showing the Holy Shroud and the Veil of Veronica. Similar frescos can be found in Cumiana and Vicoforte (Mondovi) and refer to the journey of Duke Amedeo II's family, in 1706, from Turin to Genoa.